Archive for the 'Pet Emergency' Category
Monday, August 20th, 2012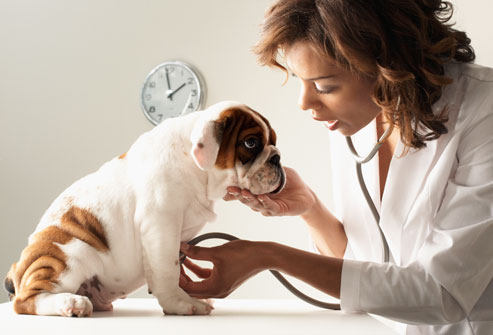 First of all, isn't that the saddest sentence you've read today?
It is for me.
Think about it, in VetLocator.com's directory of veterinarians and pet health specialists there are enough professionals to take care of every animal that lives in the US. More than enough.
And that's what being a veterinarian is all about. Helping pets.
It is what they've spent years and tremendous money working on.
But there has always been a divide between professionals who can provide care for pets and pet owners who can afford the care their pets need.
Some pet owners don't have a problem with the cost of care. There are many owners who fall into the financially secure pet owners category and their pets are lucky indeed, but a much larger group is the group of pet owners who can afford most of the well-pet care needed (regular checkups, vaccines, spay and neutering and some emergencies) but are not prepared for a serious medical problem, an emergency or an ongoing condition that requires specialized medication and treatment.  These pet owners are concerned about costs but have resources to provide for most care and emergencies that arise.
And then there are those pet owners that hope for the best but have no funds or resources for an emergency because they are living on a low fixed income, don't make enough money or have some other financial situation that has left them without resources to cope with pet health care.
We receive a lot of emails from the last group.
I just read one that said "Please help us. Our dog was just hit by a car but the vet would not treat him because we don't have any money. What can we do???"
So sad!!!!!!! And so frustrating!!!!!!
An emergency is a bad time to have to think about such a problem. It's better to think about it before there is an emergency, because when you confront it before hand you will have some idea of what to do (besides panic when you realize you can't afford to help your pet).
So let's look at how to cope with an expensive pet health emergency. There's a lot of good advice on what to do, but it essentially boils down to three things:
1. Set aside a small amount each month for such emergencies (very few people take this advice, but it is good advice)
2. Enroll in a pet program that provides discounted pet health services (limited use in an emergency because you must use the providers that accept the program)
3. Pay for pet insurance. Of all three, this is the best advice FOR AN EMERGENCY, that's what we are talking about in this article. Depending on the type of insurance, you can get coverage that only covers emergencies. Here are some policies compared so you can see.
4. The other option mentioned is financing pet care. Companies like Care Credit provide financing for procedures that your pet might need. This is a resource, but if you are struggling financially or don't have qualifying credit, it is not an option to count on in an emergency.
Now we come to this scene (the one we get the most email about). No reserve funds, no credit, no pet insurance, you have an emergency or your pet has a condition that requires expense that you cannot afford. Here are some options and these are the options we suggest for those who find themselves in this situation:
***It is important to note that there are no guarantees you will receive funds or help. Many of these groups are overwhelmed with requests and most are unable to fill the need of all the requests received and some of the resources we used to recommend have closed because the requests so far exceeded their capabilities, they ran out of money and could not continue. And, if you are reading this and you have been helped, it is also very important that you give back to those groups you received help from. That makes sense, right? In this way you help ensure should you need it in the future, it will be there for you and you will be doing something good for needy pets and those who unselfishly donate time and money to help.
Please visit each site for specifics on how their assistance works.  At the time this list was created, the groups below were still making assistance available to those in need.  Some of the groups that used to provide assistance have disappeared or have no funds because of demand, so make sure you check before applying.