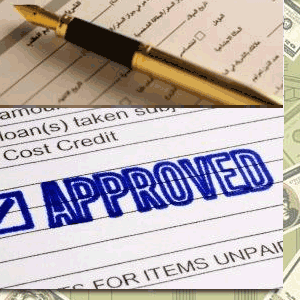 In today's economy it's the rare business that can claim to be unaffected by the downturn.
Pet owners are part of this and have been reacting accordingly by holding their purse strings a bit tighter.  And even those pet owners who aren't personally seeing their income shrink ARE being affected by the uncertainty for the future.  There is a LOT of bad news out there anywhere you look.
Face it, most people just don't have the same level of disposable income they once did and most feel hey must be conservative as a hedge against an uncertain future.
Many people are living with maxed out credit cards or no credit available even though they have cash flow, they don't have reserves or credit to draw from and banks and credit companies know this so credit is increasingly difficult to get.  Some practices have even stopped taking personal checks.
Businesses want their money now.
As a result of less available credit and less money in the bank, many pet owners are forgoing necessary services for their pets.
They just can't afford it.
And vets have been warned against many of the formerly traditional alternative methods of income such as taking a post dated check or accepting payments 'on the word' of a client.  Insurance is an option but currently less than 21% of pets carry pet insurance and the usual alternative financing source for more expensive procedures, Care Credit is turning down more than they are approving because of credit issues with the applicant.
Here are some alternatives that can help make your pet health services more accessible for pet owners:
Accepting Pay Pal as a payment option (people often use Paypal and have funds available to spend there).
Educating pet owners about pet insurance and why this may be a good time to consider it, and then having some insurance applications available in your office.
Financing big pet insurance deductibles through Healthcare Payment Solutions or Care Credit.
Offering your own in-house pet health and wellness programs at affordable payments on a subscription or 'club' basis.
Training staff better on how to present report of findings to pet owners with financing plans in place.
Offering alternative, no credit check financing through Healthcare Payment Solutions.
By exploring and offering alternative financing options for your services, pet owners can feel better about affording more expensive care for their pets, care they want to give and now feel that they can afford to do it.  Financing options can add additional and predictable income to your business each and every month….and that's a good thing!

Editor