We don't know whose child or dog this is, but here is a very cute set of photos from someone who has a very happy dog and baby.
ATTENTION ALL DOGS!!!
THE FOLLOWING ARE IMPORTANT INSTRUCTIONS FOR EVERY DOG TO KNOW
Instructions for properly hugging a baby:
1. First, spot a baby.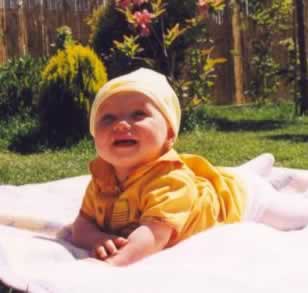 2. Second, be sure that the object you spotted was indeed a baby by employing classic sniffing techniques. If you smell baby powder and the wonderful aroma of wet diapers this is indeed a baby.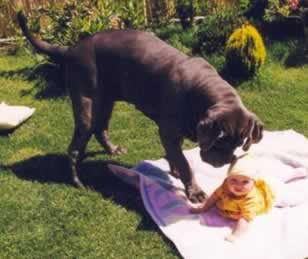 3. Next you will need to make sure the baby is positioned properly before actually beginning the hugging process. Very gently smooth baby into the right position being very careful not to squash it. Now add just a little slobber to the babe.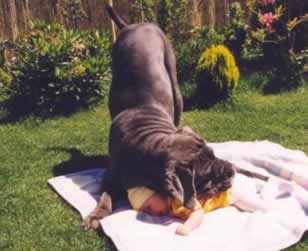 **Note: The added slobber should help in future steps by making the "paw slide" easier.
4. The "paw slide".
Simply slide paws around baby and prepare for possible close-up.
5. Finally, if a camera is present, you will need to execute the difficult and patented "hug, smile, and lean" to achieve the best photo quality.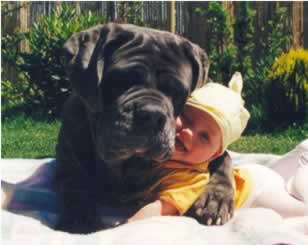 To read our favorite pet quotes, Click HERE
Do you have a favorite video, joke, picture or quote you'd like to suggest? Send a link to us at newsletter@vetlocator.com
Visit our Favorite Pet Videos, Pet Jokes and Pet Pictures page to see more of our favorite pet things!
Receive our Pet Emergency Book FREE when you sign up for our newsletter