We've never seen a baby moose up close but, like babies everywhere, they are wonderfully sweet.

This baby moose was in distress in a creek. A man rescued him from the creek; tried to find the mother & send him on his way, but eventually the moose stumbled back into the creek and had to be rescued again.

The baby moose followed the man home.

The man lives in a very small cabin so he took the moose to another neighbor and she took the baby moose in and took these photos.

The following day they took the moose to a woman who looks after wild animals & she put it in a pen with a rescued fawn where it is doing very well.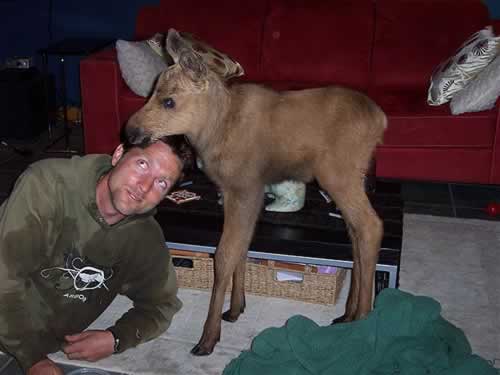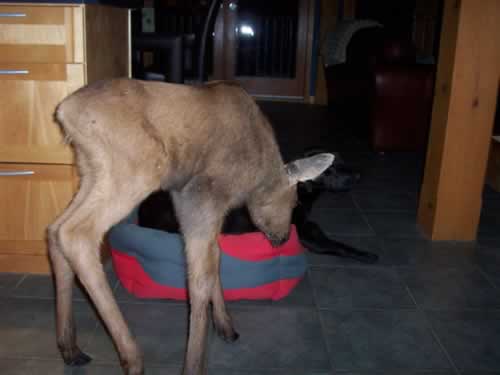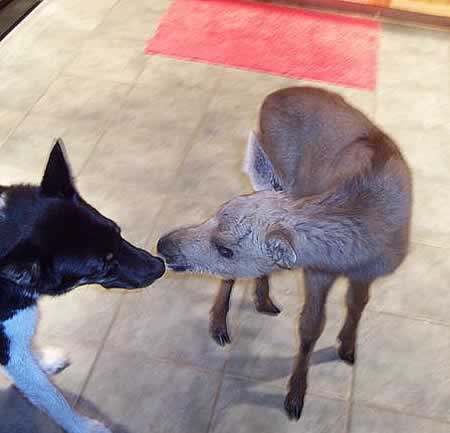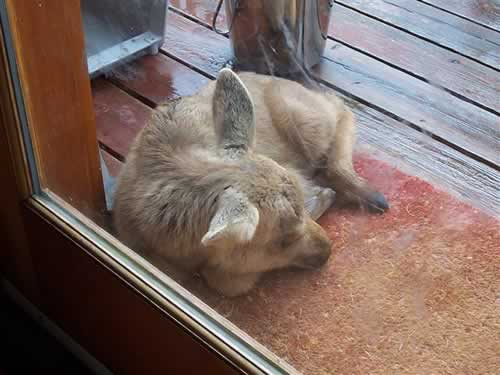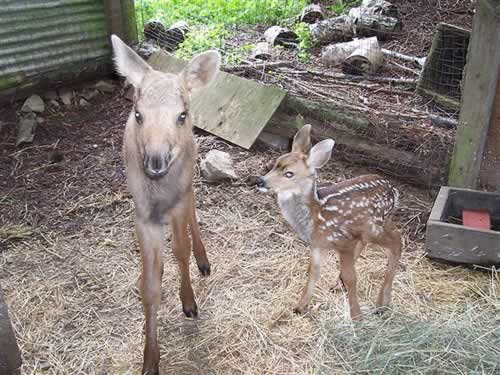 To read our favorite pet quotes, Click HERE
Do you have a favorite video, joke, picture or quote you'd like to suggest? Send a link to us at newsletter@vetlocator.com
Visit our Favorite Pet Videos, Pet Jokes and Pet Pictures page to see more of our favorite pet things!
Receive our Pet Emergency Book FREE when you sign up for our newsletter