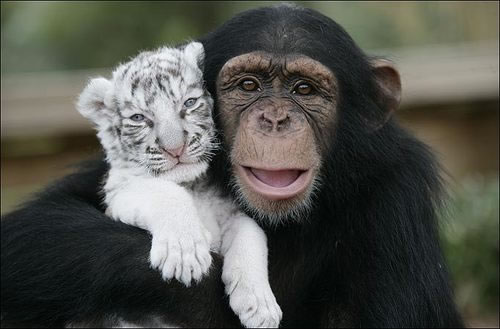 There is something about a baby that gets a mothering response from people. And when a baby is in distress, a mom's instinct is to rush over and help the little one.
Meet Anjana, a chimp who lives at TIGERS (The Institute of Greatly Endangered Species)in South Carolina.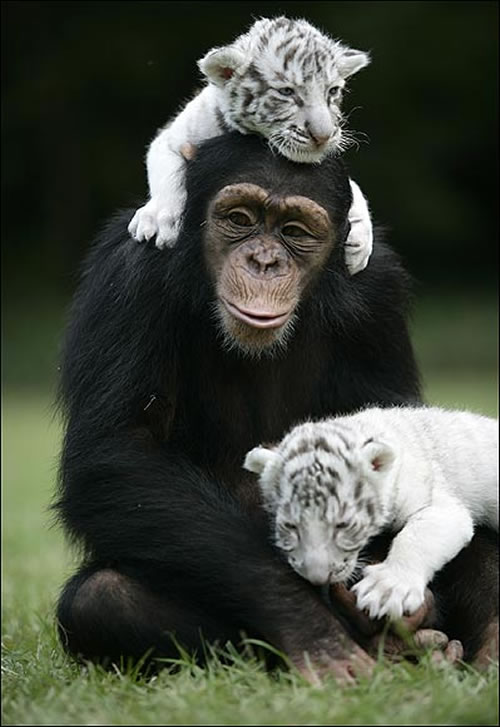 Anjana stepped in to help zookeeper China York care for a pair of rare white tiger cubs after their mother became spooked and dangerous following hurricane Hanna's visit to the area.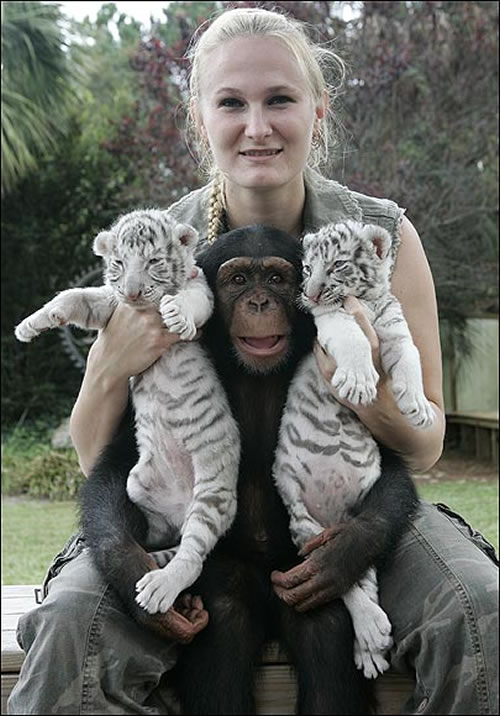 This is a role Anjana knows well. She's been nurturing and fostering many of the Institutes's babies as China's unofficial 'assistant'.
TIGERS founder Dr Bhagavan Antle said: "Anjana has joined China in caring for baby animals and she helps China raise them."
"She has acted as a surrogate mother to leopards, lions and orangutans and has done the same with these baby white tigers."
"She gives them a bottle and lies with them - she is a great assistant."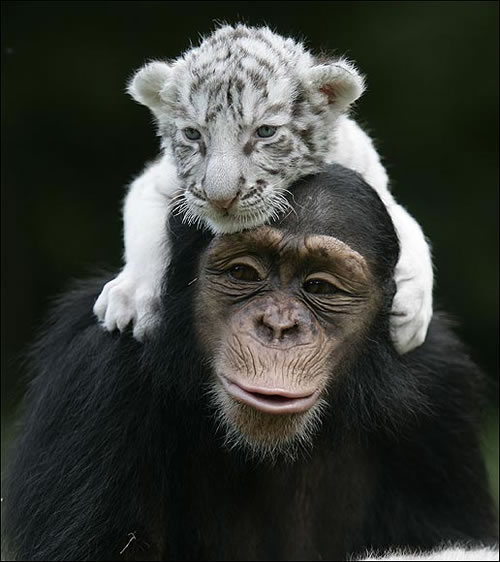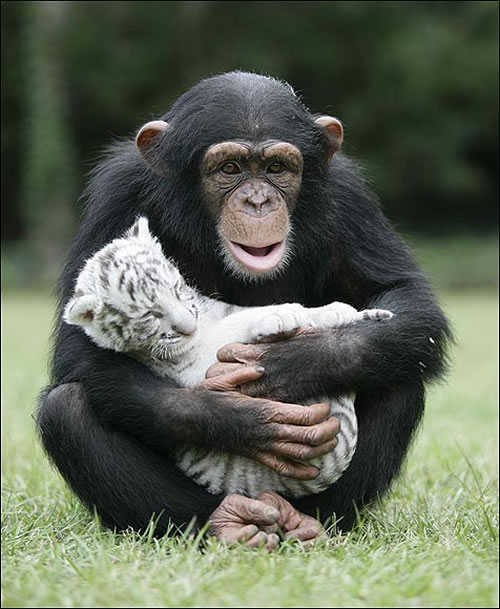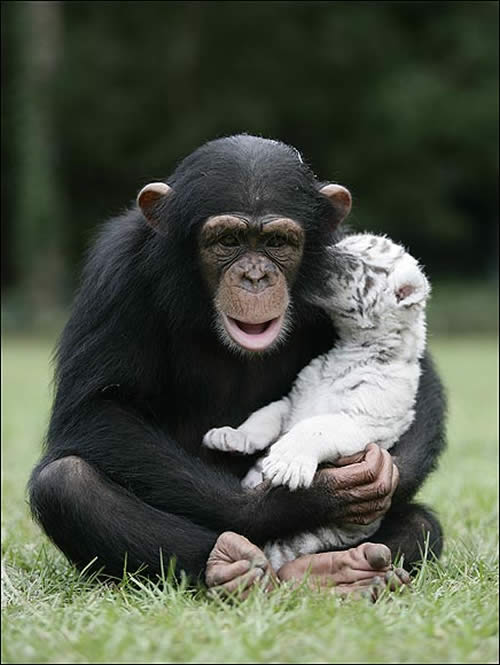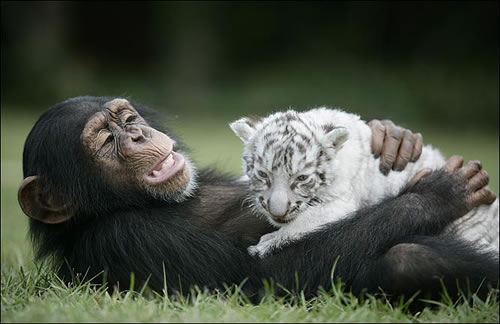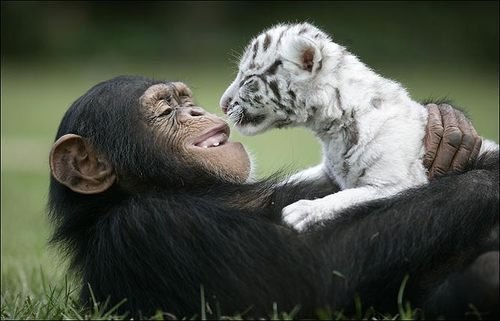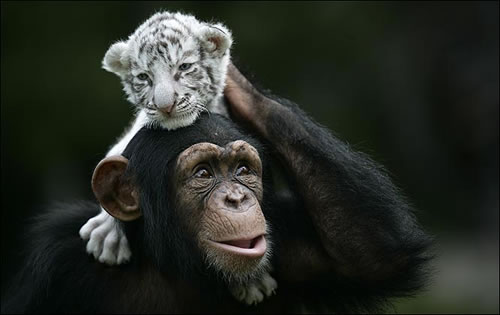 TIGERS has bred and reared many rare and talented animals. This year they unveiled their latest "liger" cub - bred from a lion father and a tiger mother.
The institute has 45 big cats, including white-and-red-striped golden tabby tigers - one of the rarest big cat breeds.
There are also bears, other primates and an African elephant.
Dr Antle concludes: "People think it is dangerous to get so close to wild animals but the handlers have been with them since they were cubs and have developed a special friendship based on love and respect."
To read more about the work TIGER does, visit their website at: http://www.tigerfriends.com/

Visit our Favorite Pet Videos, Pet Jokes and Pet Pictures page to see more of our favorite pet things!
Receive our Pet Emergency Book FREE when you sign up for our newsletter