Oroville Mercury Register August 21, 2006 -- San Francisco Bay Area --By Leslie Griffy, MEDIANEWS

Want to have a luxury apartment and a pet? That used to be a challenge, but not anymore — at least not for folks willing to pay extra.

"Pet rent," long established in other parts of the country, is a growing trend in the Bay Area.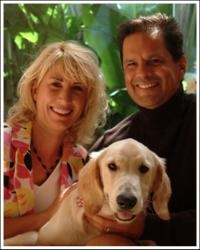 So pet owners, get ready to fork over up to $100 more a month to have Fluffy or Fido in that swank apartment.
"When I first moved in, I was excited to find a place that would let me have a dog," said Aryn Pedowitz, an attorney and owner of a puggle named Trouble (puggle is a dog, part pug and part beagle).
Pedowitz and Trouble live at the Avalon on Alameda in the South Bay, which boasts housing options that include "luxurious apartment or townhouse."
Pet rent is the only reason she could bring a dog into such a place, according to Tri-County Property Owners Association spokeswoman Julie Scopazzi.
"You used to not be able to have pets in luxury places, so you would rent a place not as nice as you wanted," Scopazzi said.
The dot-com bust changed that, as landlords struggled to fill buildings. Now it's becoming something of the norm.
Even if the policy opens more rentals to pets, an idea that animal advocates like, the trend chafes some pet owners.
A few rail against the practice on message boards and blogs.
The fees are normally about $20 a month, but can be as high as $100. That's on top of what humans have to pay for their portion of the rent: anywhere from about $1,200 to $2,000 in most of these apartments.
Greg McGowan forks over $25 a month to keep his
90-pound chocolate lab Niles in his apartment in Fremont. It took Niles a few weeks to adjust to the tight quarters, but the pair live close to a dog park and McGowan makes sure Niles gets lots of off-leash time.
"With a dog this size, it's worth paying," said McGowan.
Pedowitz pays $35 a month for Trouble, which she didn't mind until her landlord quit allowing new pets and people began to sneak them into the building.
"I feel bad because I don't begrudge anyone having a pet, but I get really upset that I am paying pet rent and people are moving in and aren't paying," she said.
Folks work around the rules because, unlike a human companion, pets aren't always welcome and they rarely bring in a paycheck.
"The worst part is that my cat, He-Man, doesn't have a job, so he can't contribute to the rent," said Jason Weeby, a graduate student headed to Stanford who is looking for housing.
To keep He-Man in his current apartment in Kalamazoo, Mich., Weeby pays an extra $30 a month.
He's willing to do so, because — like most pet owners — hedoesn't want to part with his fuzzy friend.
And even if Weeby rents a house on the Peninsula, he may still pay the extra fee, because, according to Scopazzi, mom-and-pop property owners are getting into the act.
That's true for double-dog owner Samantha Nelson. She rents a house in the Blossom Hill area and pays pet rent for her pure-bred Labrador Retriever and terrier puppy.
Nelson said that irresponsible pet owners who let their animals trash a rental are the reason behind the extra fee.
Pedowitz tries to fight that image by sending her dog to Pawin' Around Doggie Day Care every day. It keeps Trouble, well, out of trouble.
But landlords say they can't always tell who's responsible and who's not.
They see pet rent as a kind of group insurance. If one out of every five pets causes damage, the money from the other pet owners can cover that.
It also allows landlords to consider tenants they might not have before.
Dan Lieberman's company, Horizon Management Group, was one of the first Bay Area landlords to charge pet rent as way to lure new people to their nearly 1,000 mostly East Bay apartments.
"We came to realization that about one-third of the customers had or would like to have pets," he said.
During the past four years, says Scopazzi, the apartment association received an increasing number of calls about the policy.
He-Man better get his resume ready.