Archive for April, 2012
Thursday, April 26th, 2012
Lots of dogs are laid-back by nature, but Maddie the coonhound takes the meaning of mellow to dizzying new heights.
Maddie belongs to Theron Humphrey, a photographer who's spending a full calendar year traveling the country in order to capture ordinary people's images and stories. His dog Maddie is tagging along on the journey, and, as these photos from Humphrey's blog MaddieOnThings reveal, she's quite the agile travel companion.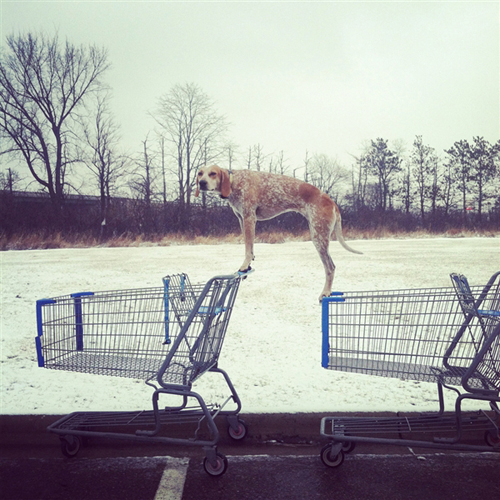 Maddie the coonhound, who has an uncanny ability to just stand on things, helps out with the grocery shopping in Tomah, Wis.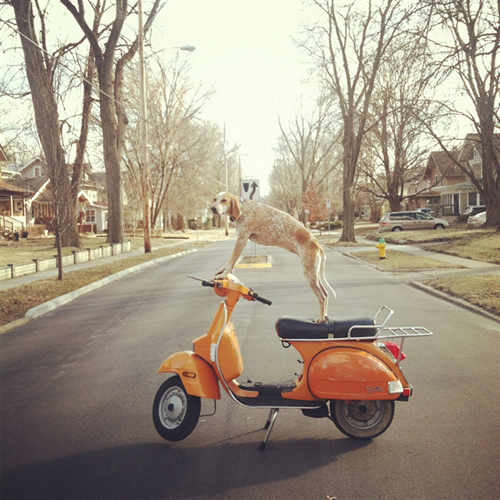 Maddie the coonhound knows how to get where she needs to go.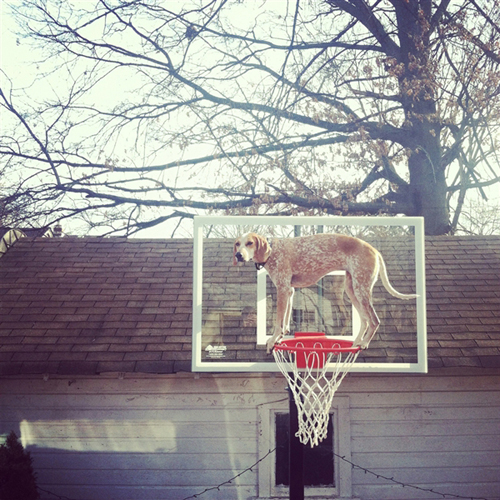 Maddie shoots some hoops in Des Moines, Iowa.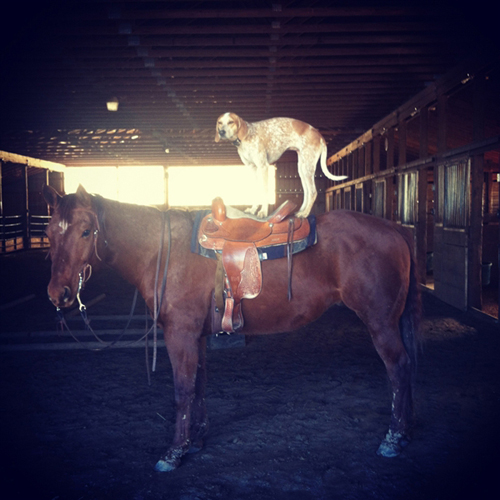 Maddie horses around in Marne, Mich.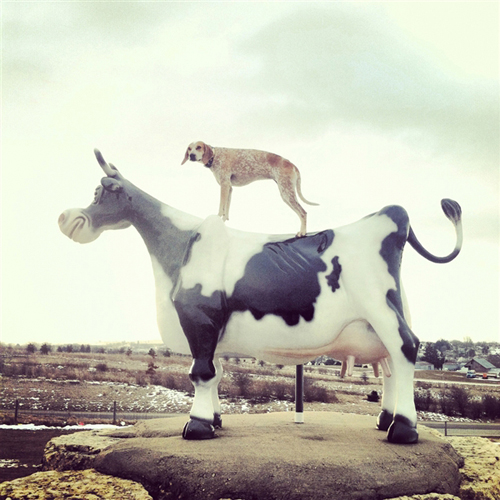 Maddie enjoys a view that's divine from atop a bovine in Belmont, Wis.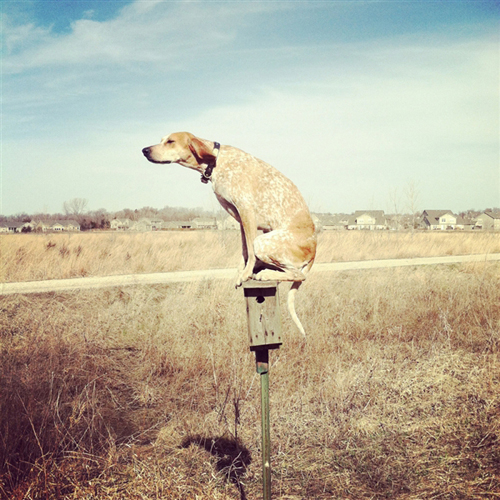 Maddie the pooch perches perfectly in Lawrence, Kan.