Posts Tagged 'http://www.vetlocator.com'
Sunday, March 28th, 2010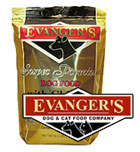 When business loses focus on producing a great product and, instead on cheating ways to get money that's just bad.
And once started it's common to hear about the original cheat (in cheating situations someone will usually talk) and then subsequent stories about more cheating begin to surface.
And that's the situation with Evangers, the disgraced Natural pet food company that was ordered to stop shipping product last year by the FDA because of violations in how they processed their natural pet food.  In the FDA situation several pet owners reported their pets becoming very ill after eating Evangers' pet food.
Now comes more Evangers news, but this time they are accused of stealing utilities….
to the tune of MILLIONS of dollars.
I read the following story in amazement at the audacity of the company.  First at how they went about doing it and second that they thought no one would report it.
It's a pretty outrageous theft on a huge scale and it is being reported by several news outlets:
(story excerpt from the Chicago Sun Times story by RUMMANA HUSSAIN Criminal Courts Reporter)
"The husband and wife owners of a premium dog and cat food company that was once featured on the Food Network swiped natural gas service and electric power in an elaborate scheme that left Nicor and ComEd $1.7 million in the hole, Cook County prosecutors said today.
Joel and Holly Sher toyed with their gas meter to prevent it from recording how much gas they actually used and also constructed a separate underground pipe to divert the flow of gas before it reached the meter at their Wheeling-based Evanger's Dog & Cat Food Company, Assistant State's Attorney Robert Podlasek said.
To cover their tracks, the Lincolnwood couple allegedly inserted a two-way valve so the gas flow could be re-directed when Nicor officials performed inspections.
The Shers also illegally hooked up high voltage wiring to ComEd power lines and connected it to their manufacturing plant's electrical supply system, Podlasek said.
Often, the couple would enlist their employees to help with the scam, supplying them with a tool to help rollback gas meters, Podlasek said.
One worker said Joel Sher directed him to use a jackhammer to dig through concrete and asphalt to divert the gas line, Podlasek said.
That same worker said Joel Sher asked him to ride up on a forklift to remove illegal wires and fuses prior to a ComEd inspection, according to the complaint."
The utilities companies estimate that they've lost approximately 1.8 million dollars worth of natural gas and electricity.  State attorney investigators have seized 2.3 million from the couple in recent days as part of the probe.
The rest of the story is worth reading too, (especially the part about a judge letting the Shers leave the state to attend a trade show) and you can read it here.


Linda Ferguson
Editor
Daily Paws
PS.  If you have pet dietary questions
check our directories for pet nutritionists.