Sink holes.
I'd hardly ever heard about them when I lived in California.  Now I'm in Florida and in Florida, they're a way of life.  Stories like this one of a sink hole opening up this past July and swallowing a car is not that unusual.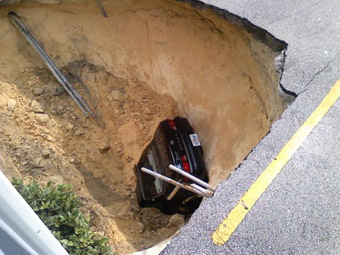 But even I had to read this headline twice "Firefighters rescue CAMEL from Oregon sinkhole"
It seems that a family's pet camel, Moses, accidentally fell into a local sinkhole and got stuck and it took firefighters over 4 hours to rescue him.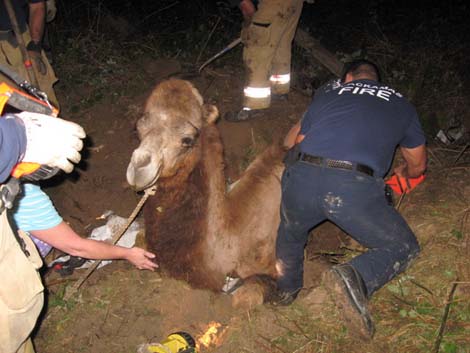 The camel, stuck in mud up to its shoulders, was successfully freed after heavy lifting equipment was used to get him out of the hole.
The good news? Despite the four-hour ordeal, Moses was just fine.
His owner Kim Dilworth was relieved at the rescue: "… Moses is like our child."
And the story behind why Moses is living in Oregon to begin with? The family bought Moses and his brother, Bethlehem, for live nativity displays at their home and around Oregon City.
Ahhhh.  So now you know what sink holes and camels have in common. It all makes sense now.
All except Oregon having sink holes that is.