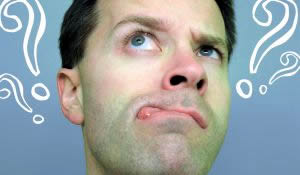 There are times when you need answers in order to make correct decisions for your business.
Decisions such as "Should I invest in the latest equipment for our surgery?" or "I wonder if adding a mobile unit would be a wise decision" to "Should we put review cards in our lobby or have the staff hand them to the owners when they are done with their appointment?"
Asking questions is important; asking the right questions is vital.
In fact, if you aren't asking the right questions or you're asking the wrong questions, you could be heading for big trouble.
First, you have to ask the right questions of the right audience.  This sounds simple enough, but often this is the most difficult thing to get right.  Ultimately in a service business, the right audience is your customer.
But what questions should you ask, when should you ask and what is the best way to ask them can often stop you in your tracks.
From emails to surveys to questionnaires in the office – there are many ways to get your question across.
I recently came across an excellent article on the website Negotions.com that provides some good answers that I found useful.  I've excerpted some of the article here and provided a link to the entire article afterwards.
How do I ask Customer Questions?
What questioning techniques will best help me determine my customer's needs and motives?
There are several different types of questions that you can use when trying to understand the needs and concerns of a client. Careful not to start with closed ended questions. Closed ended questions can only be answered with a "yes" or "no". Following are the more productive types of questions to ask. When eliciting information, phrase your question to get a response that includes the information that you want to elicit from your customer.
1. Open-ended questions
These are the best sort of questions to start with, as they usually require a detailed elaboration and cannot be answered with a simple 'yes' or 'no' response. They consist of using variations of who, what, where, when, why, and how. The respondent has no alternative but to elaborate:
Examples: "How did you arrive at that particular price?"
"What are your goals?"
"Why is this your biggest challenge right now?"
2. Open opportunity questions
This form of question invites the customer to participate and offer their personal views.
Example: "What do you think of this option as a solution?"
3. Leading Questions
Try to guide the customer to a point of view in a persuasive manner. Be very careful and sparing with these types of questions.
Example: "So if you were to save $1 million through using our product, would it have been a worthwhile purchase?
4. Probing Questions
When you need to gain a better insight into a person's thought process to further illuminate their rationale or position.
Examples: "Could you provide us with more detail in how you analyzed the data?"
"What path did you take to arrive at that solution?"
5. Emotional thermometer
There are occasions when you will sense that something might be starting to boil beneath the surface. You may wish to address a pending emotional response that might otherwise de-rail your sale if left unchecked. So check how the other person feels.
Examples: "How do you feel about the third option?"
"You don't look happy, may I ask why?"
———-
Here is a link to the whole article: http://www.negotiations.com/questions/customer-questions/
Asking the right questions of the right people, be it customers, staff, friends or family, will give you the answers that help you achieve the results you want.
To your success,
Linda
VetLocator.com