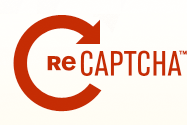 Including your business email on your website can be beneficial because it allows potential pet owners to contact you easily.  But having an email address on a website is also an open invitation for spammers so it's a toss up on whether to include an email or not.
Here's something I ran across when I clicked on an email address on a website I needed to contact.  The address looked like a normal link — info@companyname.com and when I clicked on it I was prompted to enter some characters before I could send an email.
Clever.
The tool is free and, if you can add some programming code to your website, you can use it on your site too.
Click on our email address below to see this tool in action:
inf…@commlines.info
Pretty cool, huh?
The tool called ReCaptcha Mailhide (capchas are those letters and numbers you are challenged with before some sites will let you submit).  This tool is free from Google and you can get it by clicking here.
It's nice to thwart spammers.